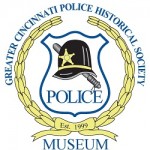 The Greater Cincinnati Police Museum Volunteers
"Preserving the History of Law Enforcement in the Greater Cincinnati Area"
---
Please sign up for the shift you are interested in working.  You will receive a confirming email once you have signed up.  If you need to change or withdraw from a shift you have signed up to work, please send an email to webmaster@police-museum.org indicating the change.
Be sure you wait after clicking on the sign-up button for the page to reload.  Do not click on the "Take me back to the sign-up sheet".  Only use this to be taken back to the sign-up pageif you do not wish to submit the information  you just filled in.;l
Current Sign-up Sheets
No sheets currently available at this time.