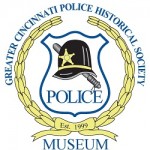 The Greater Cincinnati Police Museum Volunteers
"Preserving the History of Law Enforcement in the Greater Cincinnati Area"
---
Welcome to the next step forward in intra-Greater Cincinnati Police Historical Society communications.
For our entire existence, we have struggled to maintain communications between members, volunteers, and officers. We tried individual mail lists, groups within mail applications, and single entity mail list maintainers and still we failed to get the word out regarding our 2016 Christmas Party. We had issues with people being able to sign up to volunteer on Alice's Google sheets app from an iPhone or iPad (and doubtless other devices). We have been "pushing" out notices of local law enforcement officers' deaths to all of our Museum website subscribers knowing only our membership were likely interested.
We hope to address these concerns with this Tom Lind-designed, developed, and hosted website. Here we will have the signup sheet so you can check your availability and others who will be working with you; please check it often for gaps and scheduled tours. We will move the "pushes" of law enforcement employee obits from the main page to this Members Only page. We will also have here the news of the organization: minutes of board meetings, events planned, calls for volunteers for parades and events, law enforcement personnel obituaries, and other items as they come to us by necessity or recommendation.
Please let us know what you think; me at director@police-museum.org or Tom at webmaster@police-museum.